Not using SCARSDALE?
You should be.
We do more than just security.
Locally owned and operated for almost 30 years, we've grown to be one of the largest independent providers in all 50 states. Of more than 10,000 companies nationwide, we're ranked 29th largest in the nation for commercial systems.
Fire Alarm, Environment (Gases, Temperature), Video with Remote Surveillance, Access Control with Central Management, these are just a few of the things we do for Business and Residential customers from coast to coast.
Our customers say we 'get the job done for them' and that they like our friendly and personal style that comes through on every project.
Whether for your local home or business, or a coast-to-coast business, our Regional Service and Project Managers and our Support Teams, Monitoring, and Data Centers in New York, Florida, and Missouri are here 24/7, ready to do more for you.
At SCARSDALE, we do MORE for you, everyday.
In the news...
NRF Loss Prevention - Booth 924
Come see us again this year at the National Retail Federation Loss Prevention Convention. June 13 - 14 in Dallas Texas. Virtual LP will be on display.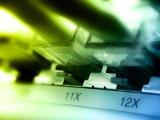 Network Manager Services - Let us do the worrying
Worried about your network? Let us monitor it 24/7 for network problems and performance. In many cases, we can help you solve the problem with our remote services. MORE INFO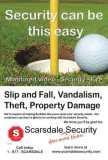 We were there - CMAA 2011
We do more for Country Clubs than you think. Worried about Slip and Fall, Vandalism, Property Damage or Theft? Remote Video (Virtual Guard) can dramatically reduce your costs and increase your members' peace of mind.

more ...

YES
we're approved
We're one of the FEW FDNY approved Fire Monitoring Stations.
Call us to find out why.

ASIS NYC

Call to learn more.

alarm,new jersey, Suffolk County, Nassau County, Westchester County, Rockland County, Putnam County, Orange County, Dutchess County, Sullivan County, Ulster County, Hudson County, Union County, Essex County, Passaic County, Bergen County, Mercer County, Morris County, Middlesex County, Monmouth County, Ocean County, Somerset County, Sussex County, Warren County, Hunterdon County, Fairfield County, New Haven County, Litchfield County, newyork,ny, protective, system, cctv, fire, burglar, access, lock, electronic, security, gamewell, fci, honeywell, dvr, nvr, video server, camera, smoke, detector, firelite, ademco, sensor, heat, motion, alarmnet, home security, home security company, home security systems, home security products, business security systems, home video surveillance, business security company, Add-On Upgrade, Retrofit Existing Systems, Fire Department Violations, Sprinkler Water Flow Alarm Systems,Fire Alarm Equipment,Central Station Monitoring,Sprinkler Systems, Sprinkler,Clear Fire Department Letters of Defect,CCTV,Surveillance,Access Control,Holdup Systems,Fire Alarm Drawings,Building Department Submittals,Carbon Monoxide Detection Systems,Turnkey Installation,Alarm System Consulting,Alarm System Engineering,Alarm System Design,Activation,Installation,Voice Communication Systems,Fire Alarm Sales And Service,Burglar Alarm Systems,Commercial, Industrial,fire alarm,loss prevention,security,home alarm,carbon monoxide,westchester,NYC,new york,long island,southern connecticut,new jersey,florida,retail,banking,financial security,country clubs,smoke alarms,residential alarms,business alarms,orange county,rockland county,Westchester county,Nassau county,Suffolk county,kings county,Bronx,manhattan,nyc,Brooklyn,queens,staten island,fire department,new York fire department,fdny,nassua county fire marshal,fire marshall,letter of defect,NOV,violation,fdny violation,fire alarm violation,insurance requirement,chubb,home building,specialty services,security services,alarm services,service,aftermarket service,central station monitoring,central office,command center,alarm installer, installer,fire alarm installer,installation,fire alarm installation,gravity tank,pressure tank,monitoring,elevator alarm,intercom,remote administration,IP,IP camera,network video server,network video,alarm verification,video verification,dmp,dmp alarm,xr500,xtl30,xr100,bosch,Radionics,warehouse,warehouse LP,loss prevention,shrink,waterflow,waterflow switch,pressure switch,wood tank,metal tank,roof tank